Dedication
We dedicate this website to our parents who made sacrifices to nurture our talents by providing the resources and the environment for us to become successful as educators. Our hope is to continue their efforts by trying to help millions of students to succeed in mathematics.  It is our hope that this small but significant contribution will propel students to become persons who will enter the world as more enlightened citizens who will contribute to the upliftment of society.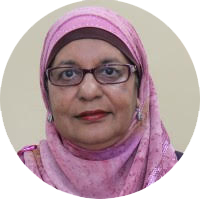 Shereen A. Khan
BSc., Dip.Ed, M Ed (Curriculum), M Ed (T. Ed), Ed.D (Mathematics Education)
Has 12 years of experience as a Curriculum Coordinator at the Ministry of Education of Trinidad and Tobago, where she was involved in developing and assessing mathematics curriculum and conducting in-service training for teachers at both the primary (elementary) and the secondary (high school) levels.
Prior to her role at the Ministry, she lectured at the Teachers' College for 13 years. Her service to the Caribbean Examinations Council in the developing regional examinations and curricula spans 30 years. She has co-authored several mathematics textbooks and workbooks with Dr. Fayad Ali.
She studied at the University of the West Indies, Trinidad, the University of Manitoba, Canada and Columbia University, New York, USA. She currently lectures at the University of Trinidad and Tobago.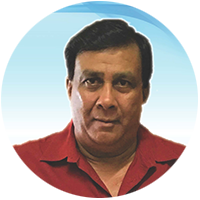 Fayad W. Ali
MSc., PhD
Former Dean of Studies at Naparima College, is the author and co-author of several leading and highly successful mathematics titles and study guides across the Caribbean. He has over four decades of experience in teaching and preparing students for examinations at the high school/secondary level.
Throughout his illustrious career, he has taught over forty five thousand students, and hundreds of his students have attained outstanding results, copping national and regional scholarships.
His excellent teaching has earned prestigious awards for outstanding contribution to education in Trinidad and Tobago. Among these are 'The Trinidad and Tobago Public Service Award' and the city of San Fernando (industrial capital of Trinidad and Tobago) Award.
He is an excellent orator and uses humour effectively in his classroom delivery. He is often requested to deliver model lessons in mathematics to students and student-teachers at the university level.